After over 250 hours in the studio, a successful Kickstarter campaign, and input from professionals and artists, we have something we're ready to show the world.
The Pretty Unknown – DEBUT ALBUM is here! Get your copy today.
Just $15 plus shipping.

TEN, all-original tracks that move from pop love songs to dark, moody, jazz creations, up-tempo funk, and even a couple slow ballads. There's something in there for everyone.
Kickstarters – you'll be receiving your loot here shortly!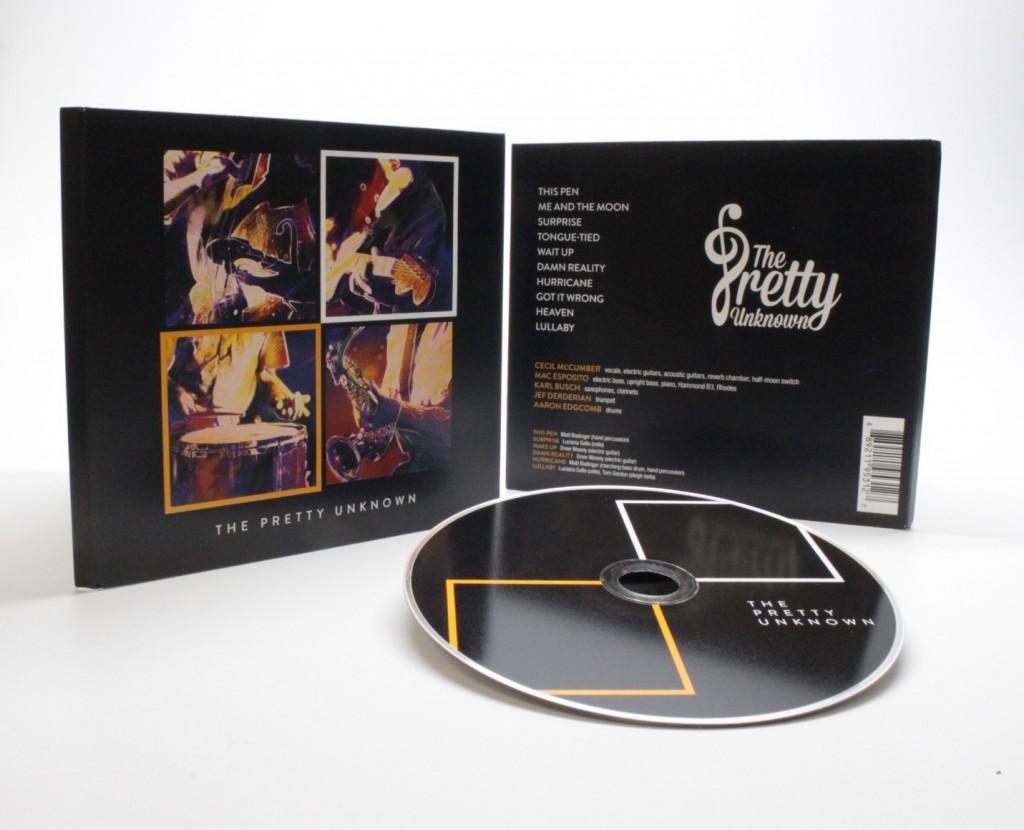 Also available on CDBABY!
(and just a few days for iTunes, Amazon and more)

Produced, Recorded & Mixed by Tom Gordon for Inspired Amateur Productions at Imirage Sound Lab, Sparks, NV.
Mastered by Scott Hull at Masterdisk, NYC
2nd engineers: Alan Griffith and Timmy Chatwood.
Thanks to Dr. Lawrence Davis, Imirage Sound Lab.